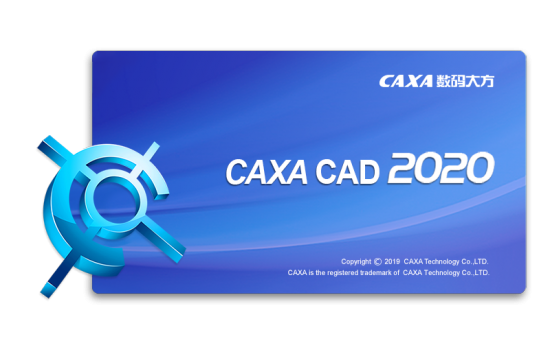 CAXA CAD 2020 SP0 v20.0.0.6460 (x86-x64) | 923 MB
Information:
CAXA CAD electronic drawing board is an open two-dimensional CAD platform, easy to learn, easy to use, stable, efficient, and superior in performance.
It is a two-dimensional two-dimensional software developed by the digital generous, has completely independent intellectual property rights, and won the software industry "Twenty Year Golden Software Award" CAD software products. CAXACAD electronic drawing board can replace various CAD platforms with zero risk, which improves design efficiency by more than 100% compared with ordinary CAD platforms. challenge
-The software and hardware systems supporting the business operations of the enterprise are continuously updated and upgraded. The CAD of enterprise applications needs to meet its latest application environment requirements;
-CAD software versions are mixed, a large amount of historical drawing data needs to be accurately compatible, and the drawings are standardized quickly;
-The problems facing the connection between CAD data and various enterprise information systems, such as ERP and PDM;
-When enterprises exchange CAD data with upstream and downstream customers, they need to facilitate the process and ensure data security;
-Follow up national, industry and international standards to ensure the accuracy of CAD library data.
Advantage
-Timely updates
-CAXA CAD electronic drawing board software has been updated more than a dozen major versions and more than thirty minor versions. Adapt to the latest hardware and operating system at any time, support changes in drawing data management requirements, support the latest drafting standards, and support the latest interactive styles.
Localized interactive experience
-The interface of the CAXA CAD electronic drawing board is carefully designed, the interaction mode is simple and fast, and it conforms to the design habits of domestic engineers. It is easy to get started and has high operating efficiency.
Support the latest standards
CAXA CAD electronic drawing board's drawing, frame, annotation, gallery, etc. all meet the latest standard requirements, and can greatly improve the efficiency of standardized drawing.
Integrated through
The CAXA CAD electronic drawing board data interface is compatible with the latest DWG format, and supports PDF, JPD and other format output; provides browsing and information processing components integrated with other information systems; supports cloud sharing and collaboration of drawings.
System Requirements:OS:
Windows XP/Windows 2003/ Windows Vista/Windows 7/Windows 8/Windows 10
CPU:
2.0G CPU or above
Memory:
512M RAM or above


https://uploadgig.com/file/download/3fd93748e889Dbe2/Meera169_CAXACAD2020SP0_x86_x64_20.0.0.6460.rar



http://nitroflare.com/view/9ABFB04C09CF277/Meera169_CAXACAD2020SP0_x86_x64_20.0.0.6460.rar



https://rapidgator.net/file/e28ee9ea282dd5196b2af661f304f6dc/Meera169_CAXACAD2020SP0_x86_x64_20.0.0.6460.rar


Please feel free to post your CAXA CAD 2020 SP0 v20.0.0.6460 (x86-x64) Download, Movie, Game, Software, Mp3, video, subtitle, sample, torrent, NFO, Crack, uploaded, putlocker, Rapidgator, mediafire, Netload, Zippyshare, Extabit, 4shared, Serial, keygen, Watch online, requirements or whatever-related comments here.